Pleasure and sexual understanding await you here. To become a member is to become a student, for delights unknown are yours for the learning. Exotic techniques of massage like Yoni and Tuerische are featured for your pleasure. Kama Sutra and Tantra are explored and revealed on your journey towards sexual nirvana. Understand the secrets of the ancients and bring your lover – and yourself – to the heights of human sexual ecstacy and reach Orgasm together, or alone.
Pleasure and Sexual Understanding await you inside Eros Exotica.
PLUS you get THE PORN NERD GIRLS included FREE with your membership!

You get all these websites and more for just 67¢ a day.

JOIN TODAY!
---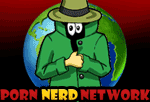 part of Porn Nerd Network



© 2015 ErosExotica.com, All Rights Reserved.